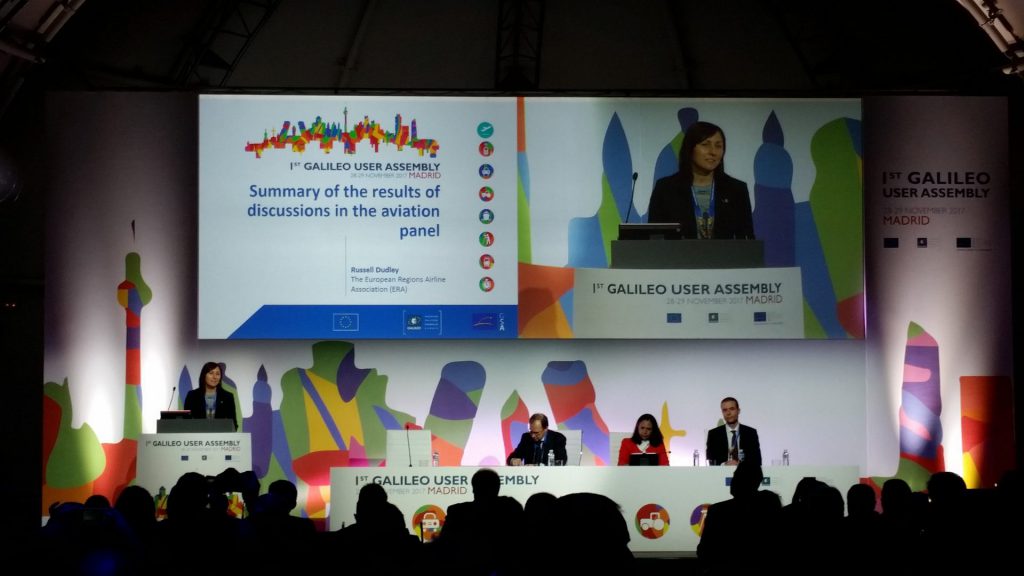 Galileo Services participated in the 1st Galileo User Assembly, which took place on 28-29 November in Madrid.
Spread over two days, the Assembly included four fora – Transport, Mass Market, Professional and R&D – within the thematic User Consultation Platforms. They gave Galileo users the opportunity to discuss their needs and experiences and provide feedback on Galileo performance. The 1st Galileo User Assembly also provided an update on the Galileo programme and presentations on Galileo Initial Services performance, the Galileo Services Roadmap, and the Galileo User Interfaces.
Galileo Services had the opportunity to take part in a networking reception and tour the premises of the European GNSS Service Centre (GSC).