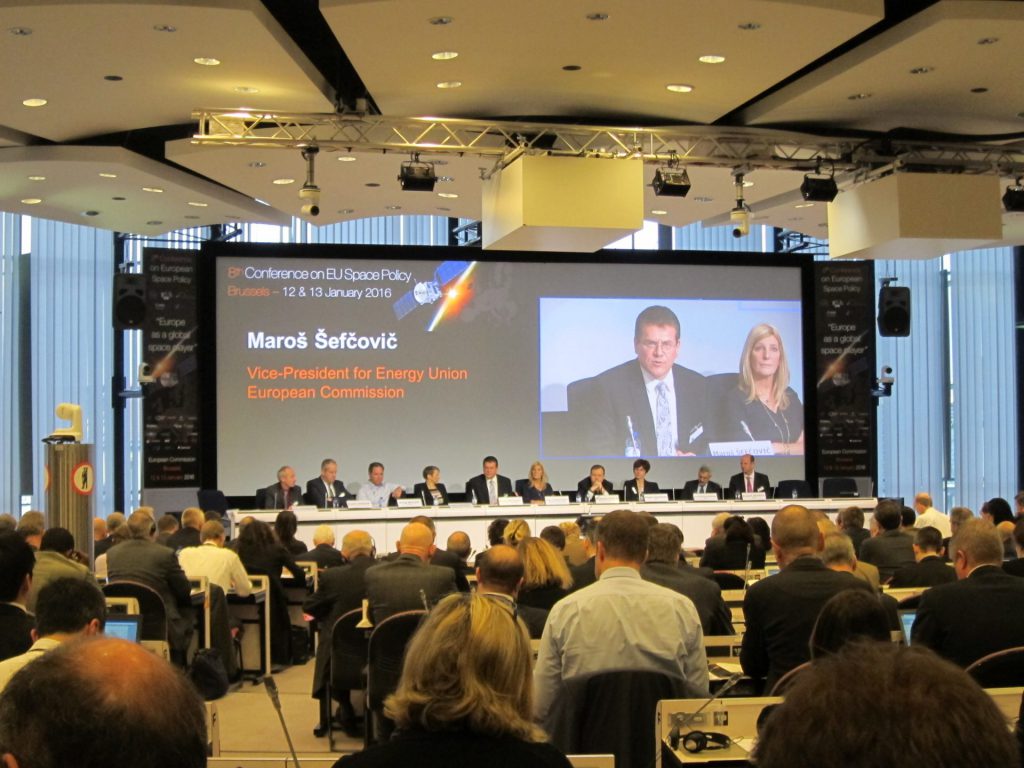 Galileo Services attended the 8th High-Level Conference on European Space Policy on 12-13 January 2016 in Brussels.
The event was driven by the recent decision of developing a Space Strategy for Europe « for realising the full benefits of the European space programmes […] for the European economy and citizens ». European decision-makers invited the industry to provide them with inputs for the development of this strategy.
Galileo Services welcomes the acknowledgment by most decision makers of the necessity that the European GNSS Programmes benefit to EU economy, business, downstream industry.