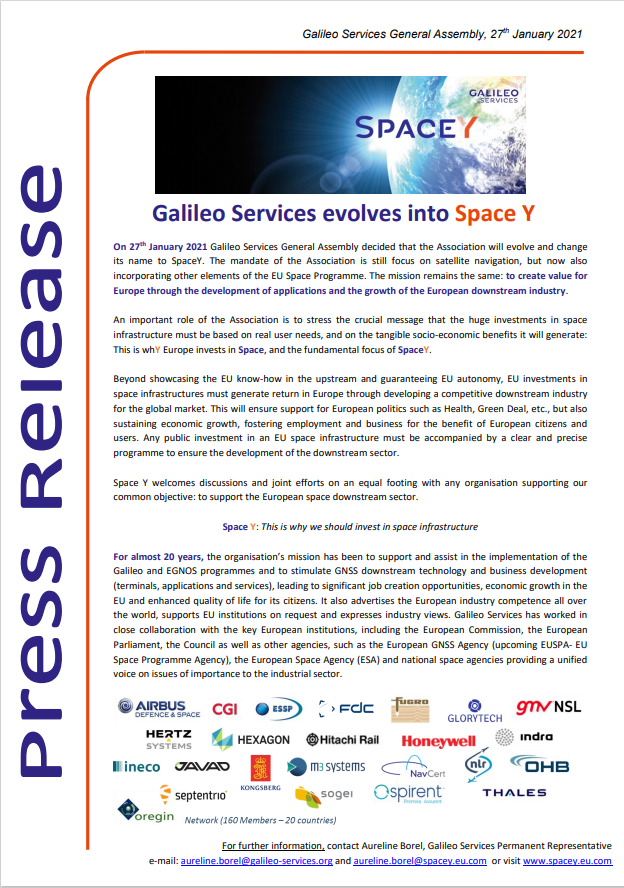 On 27 January 2021, Galileo Services General Assembly decided that the Association will evolve and change its name into Space Y.
In addition to satellite navigation, the mandate of the Association is now also extended towards other elements of the EU Space Programme. Our mission remains the same: to create value for Europe through the development of space-enabled applications and the growth of the European downstream industry.
The press release is available here.
For further information, place contact Aureline Borel, Galileo Services Permanent Representative
Email: aureline.borel@galileo-services.org and aureline.borel@spacey.eu.com