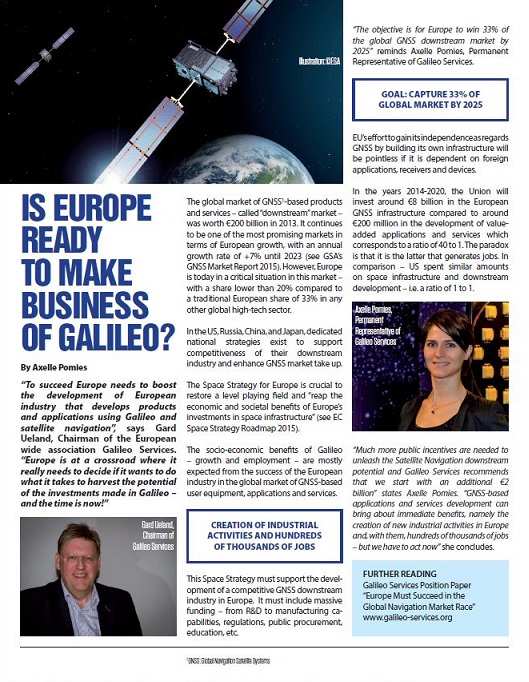 Galileo Services wrote an article in the special issue of The Parliament Magazine on the EU's Space Strategy (p.39, Issue 429, 7 March 2016).
This article – entitled « Is Europe ready to make Business of Galileo » – outlines how Europe will succeed to reap the socio-economic benefits of Europe's investments in the GNSS infrastructure.
Galileo Services article is available here. Issue 429 of the Parliament Magazine is available here.