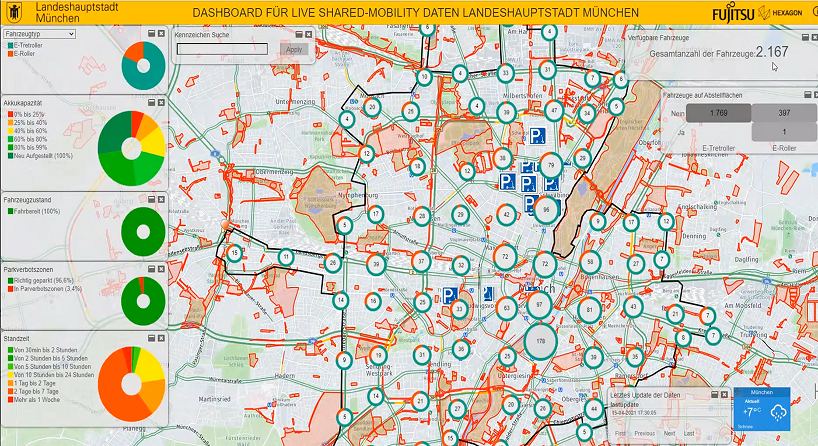 Hexagon's Geospatial division announced today that the mobility department of Munich, Germany, has selected Hexagon to implement a smart monitoring system to better manage and understand the impacts of shared mobility services in the city.
Hexagon was selected from among 14 competitors for this Proof of Concept based on the technical completeness and capabilities of its offering and established expertise in the transportation domain. With this smart monitoring system in place, the city can continually monitor and guide future mobility concepts based on data.
Learn more about how Hexagon helps organizations close the gap between the geospatial and operational worlds with its transportation solutions.
©Hexagon