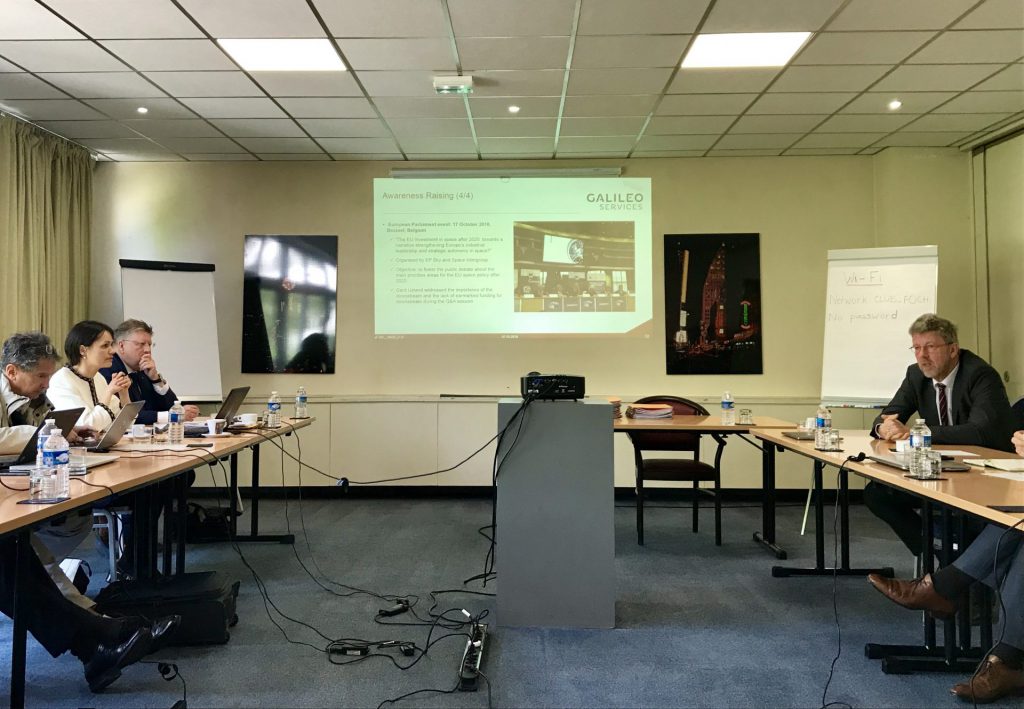 Galileo Services had the pleasure to meet with Mr Paul Verhoef, Director of Navigation at ESA on 7 May.
The meeting took place a couple of weeks after the European Parliament endorsed a provisional agreement reached by co-legislators on the EU Space Programme and on Horizon Europe for the 2021-2027 budget period.
Galileo Services and ESA exchanges their views on the content of the provisional agreements. They also discussed the second phase of NAVISP, ESA's programme in navigation, which is due to be adopted during the next ESA's Council at ministerial level.